Oh, please let this work!

I was digging around on Petfinder today, which I shouldn't even be doing, but I had a feeling and I did anyway. And then, I found this precious boy:





He doesn't even have a name!

The listing says, This little man was brought in by animal control and was never reclaimed by his owners. He is very sweet and loves to play. He is good with other dogs.

Just look at this little face!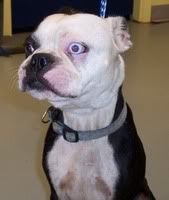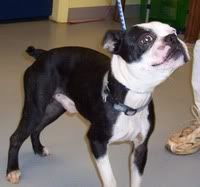 The shelter is only 150 miles from where we live, and his adoption fee is $75, which we can afford. I want this little boy so bad. Danny isn't even awake yet, so he hasn't met him. But I know he's going to take one look at that face and tell me we have to go get him. I lost my phone and have been frantically trying to find it so I can call. Until then, I emailed the shelter to make sure he's still there. Please keep your fingers crossed for us!

--A