Baxter lost his third baby tooth today. Does anyone have any tips for teething pups? He doesn't seem to be chewing excessively. I don't know if his teeth are hurting him or not.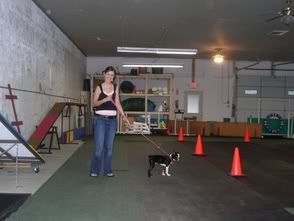 Baxter and my sister Becky on the last day of puppy school.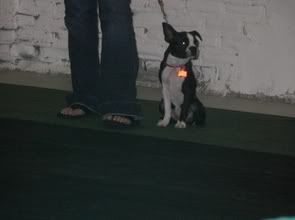 Valedictorian...haha yea right. More like class clown. However, he was the only one that knew how to shake. :) Baxter recieved his dipolma and graduated from puppy school. I'm so proud!
I cannot believe he will be 6 months on the 20th. They grow up so fast. :(