This is the first time in the two days that we've had Hazel that she's actually slowed down! She's napping next to me on the couch right now (snoring). She's been great so far, she's such a busy body though! I feel exhausted from watching her so closely. She's also food obsessed. I've never dealt with this before, because Zeke doesn't care much about food.. he'll just graze throughout the day. Not hazel though, she scarfs down anything and everything she can get a hold of.. my little hoover vacuum!

She and Zeke are still getting along, and play together.. but most of the time Zeke seems annoyed by her. He's not happy about the attention that she's getting, even if it's negative attention for pottying in the house. We're trying to make him feel special though. I crated Hazel for a little while yesterday, so Zeke and I could nap on the couch together. We also went on a car ride yesterday by ourselves, and he's been getting extra cookies. I know he's mad at us though, because he peed on one of our new couches yesterday!!! He's been potty trained for a year, and had just gone out a few minutes before he did it. I guess it was a spite-pee!

Anyway.. since Hazel is finally being still, I thought I'd take some pictures now that she's had a bath, and in her pretty new Puppia harness :)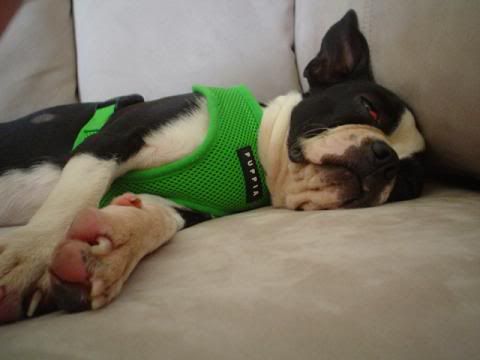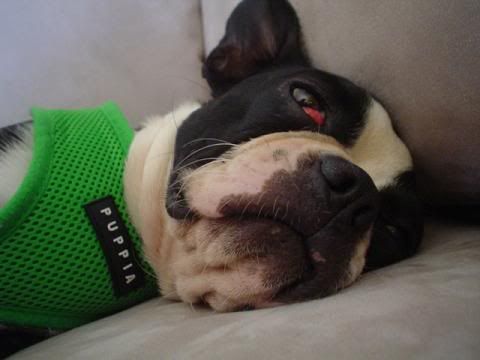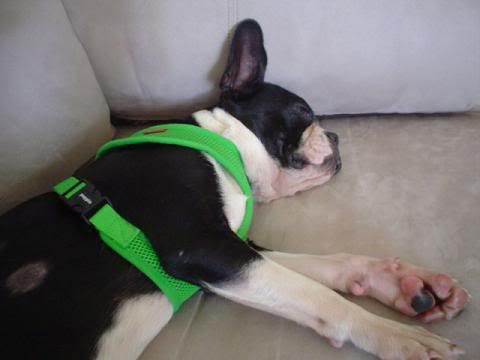 & her annoyed older brother Zeke, in his usual window seat..