So to prepare for Joey's new brother, Tanner, we decided to get rid of our table that we never used and get some bar stools. That way the 2 guys would have plenty of room to play. (we also got an awesome bookshelf) And while I said that my boyfriend and I never used the table, Joey rather liked it. It had a long table cloth so he could go under the table and nap or hide during a storm. He has been at his grandparent's house for a couple of days visiting, so today is the first he has seen of the table free dining area. Needless to say he is NOT happy!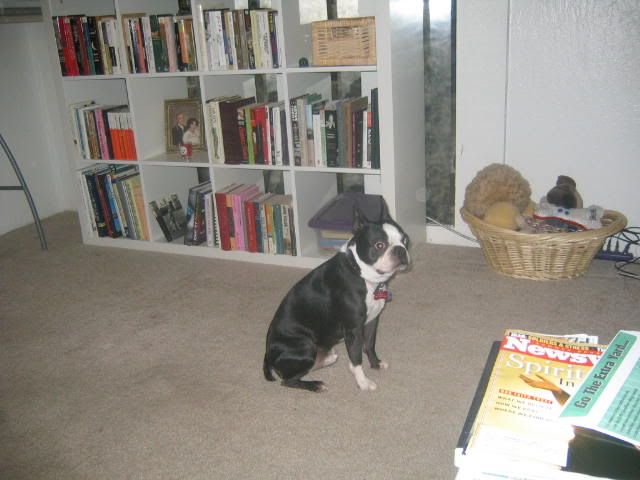 Um, mom...the table is gone....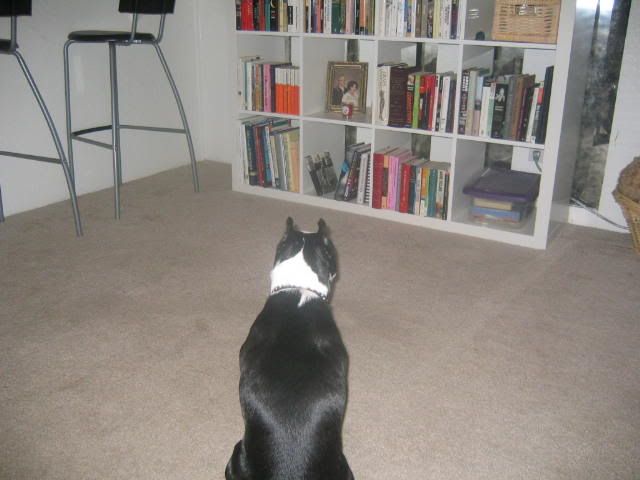 It was RIGHT there when I left!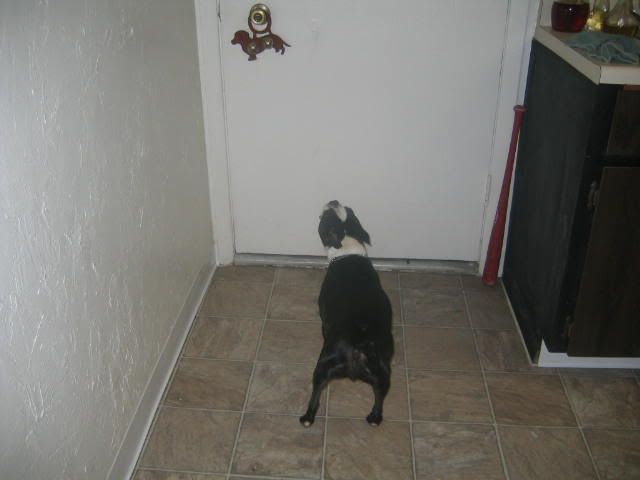 Call the cops! Alert the media! MY TABLE HAS BEEN STOLEN!!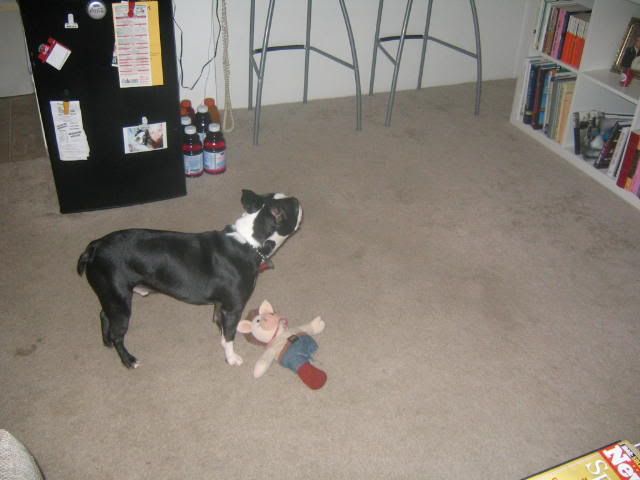 Cowboy pig...did you see the thief? Which way did he go??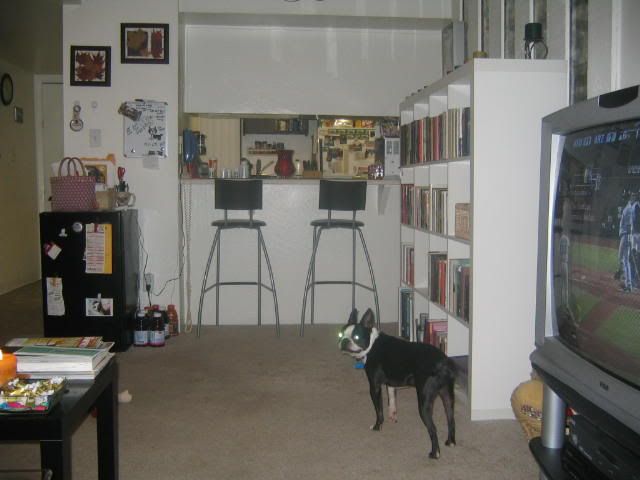 Wait, what...you gave my table away? It is GONE?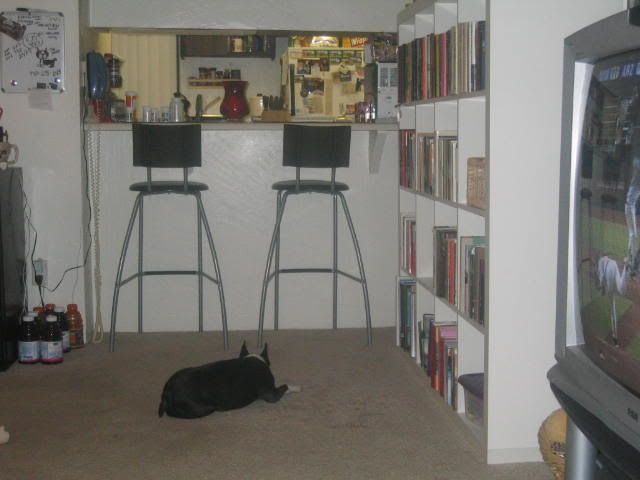 I don't know if I will get over this. I am going to lay right here where my table WAS and you can stare at my BUTT!

Hopefully when he sees how much fun he and Tanner can have in this new space he will forgive me.