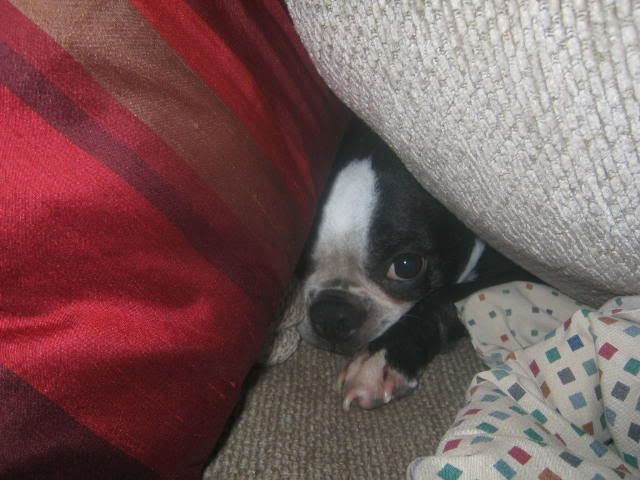 Oh lord, its today. I don't want to come out....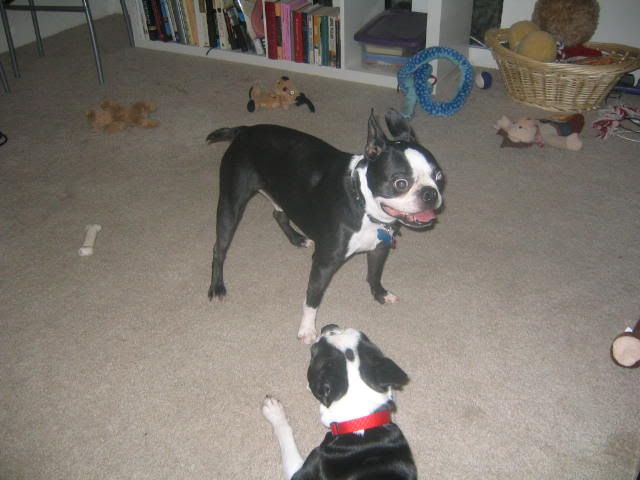 YOU WEREN'T KIDDING!! THERE IS A DOG IN MY HOUSE!!!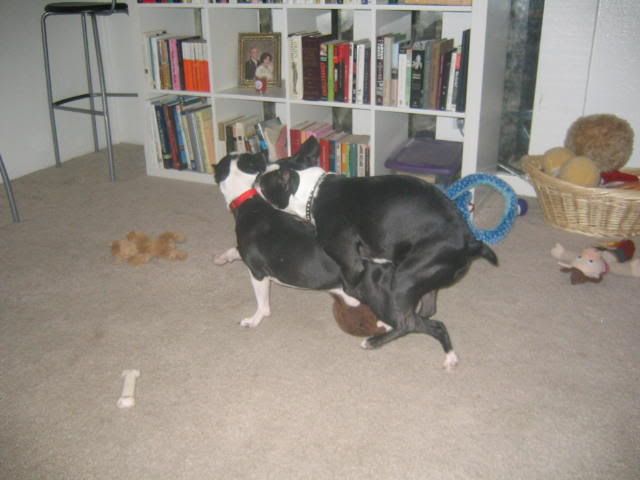 This is WAY better than a pillow!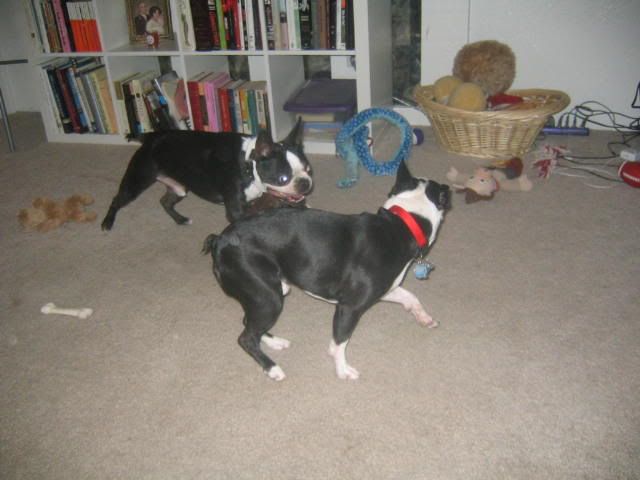 Hey come back! You're pretty cool...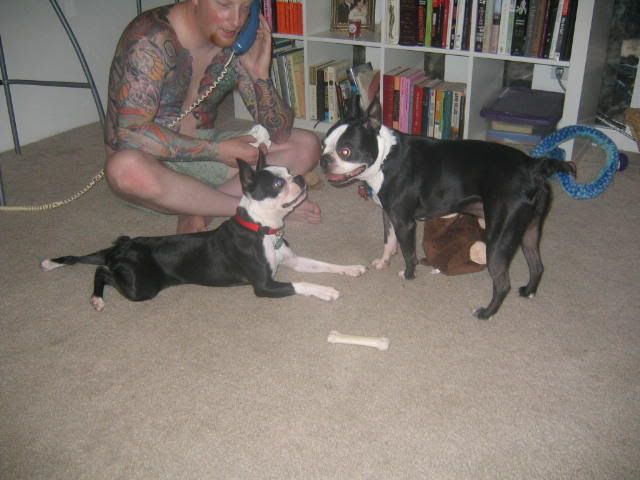 This big brother stuff might not be too bad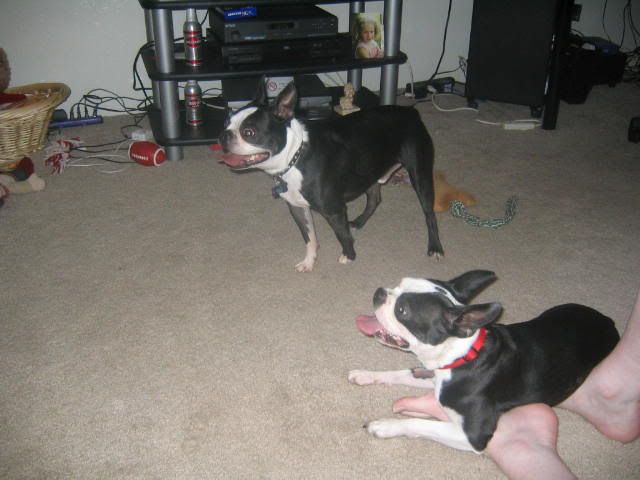 And over there....we used to have a table...

In all seriousness, so far so good. Joey has definitely let Tanner know that he is the BIG brother...but they are both getting along really well.