Pugsley is doing much better post-injection. He still acts rather oddly, but I don't think he's in pain anymore and he tries to play with Oliver often. He's even grown used to his kennel, which he was wary of before.

I came in the living room this evening and found him exactly like this:




HE LOOKS HILARIOUS! I don't know what he was doing, but he refused to leave the backpack. I think maybe he's mad that we go to school every day and leave him behind. He'd like to go to college, please.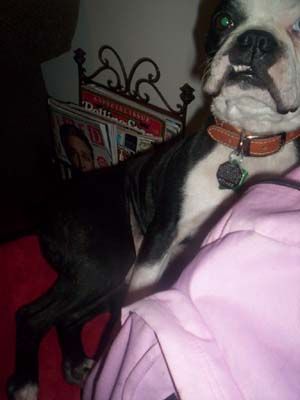 I missed Lunchbox terribly today. I wish she could be here to help me take care of this little sickling and his anxious brother.

--A