Tanner has been with us for a few days, here are some pics he would like you to see!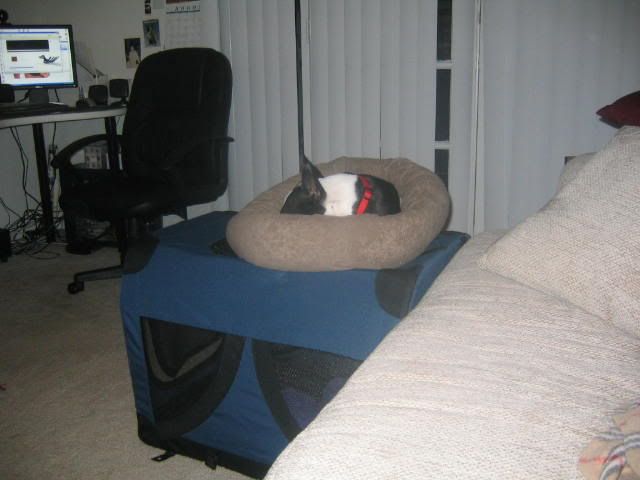 This is my high rise bed, I like sleeping up here looking down on everybody!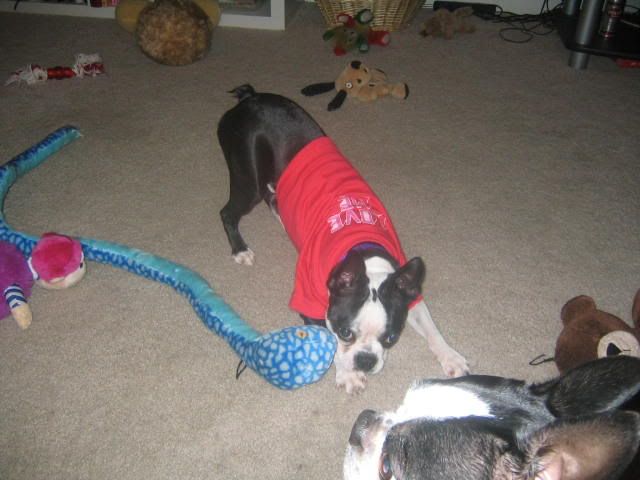 Joey, check out my cute shirt, and this great snake toy I brought all the way from Ohio!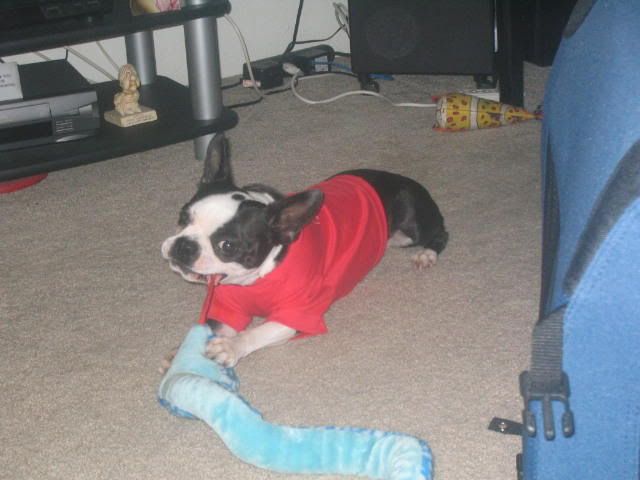 Ok fine, you want to ignore me I will just eat this snake...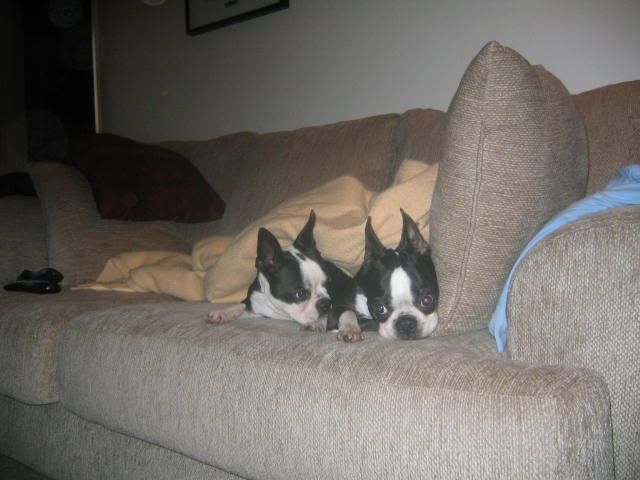 Joey, how come you don't like me??? I think we should be good friends!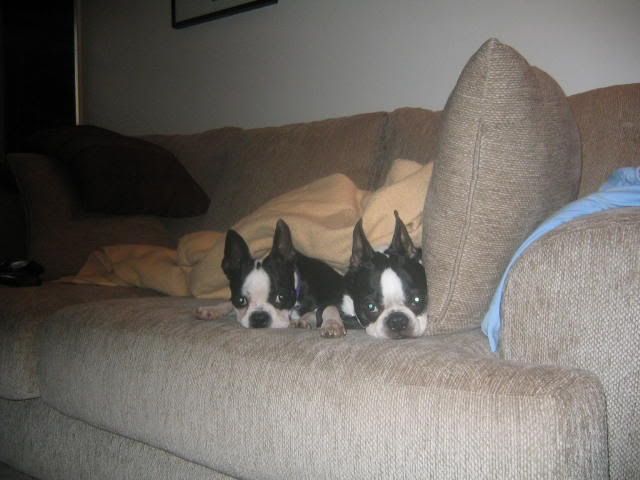 Hmph, I will win him over...just you watch!!!!!