Our home has turned into a Kennel with my mother-in-law's two shih-tzus, Coco & Maggie, Mom's Golden Retriever, Molly, and our two Boston Terriers, Tiki & Delilah. :)

Lilah in Tiki's spot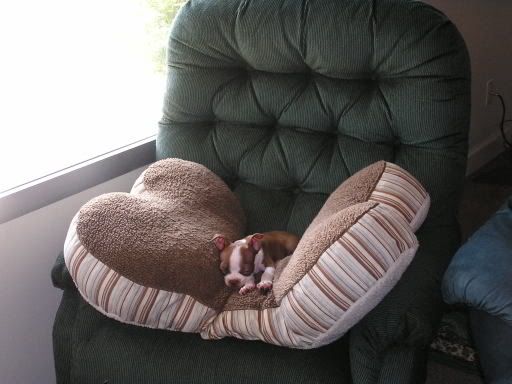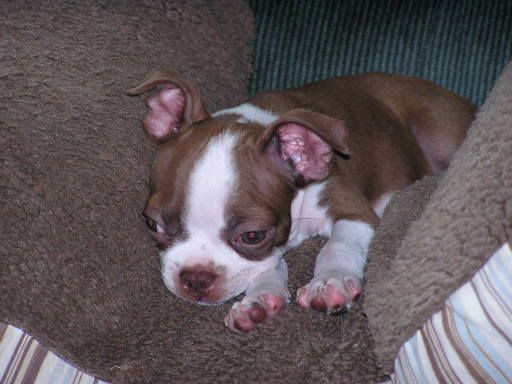 Tiki didn't mind, she could still squirrel watch!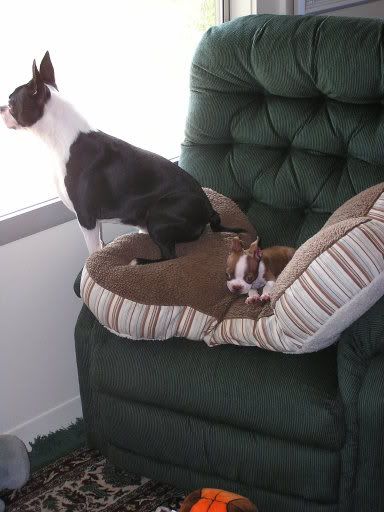 You can't see me!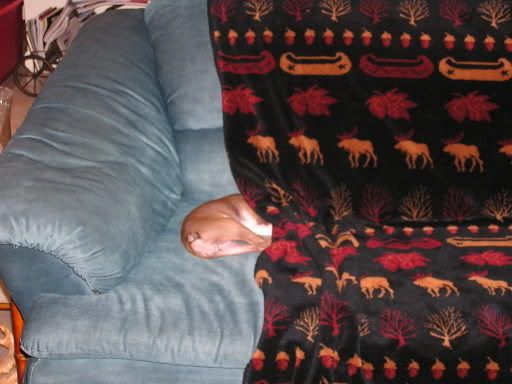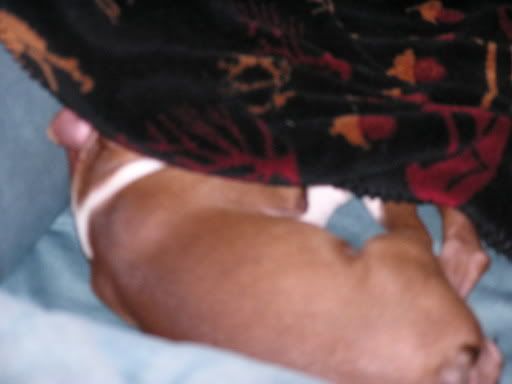 Molly the refugee. Please make that three pound Boston leave me alone!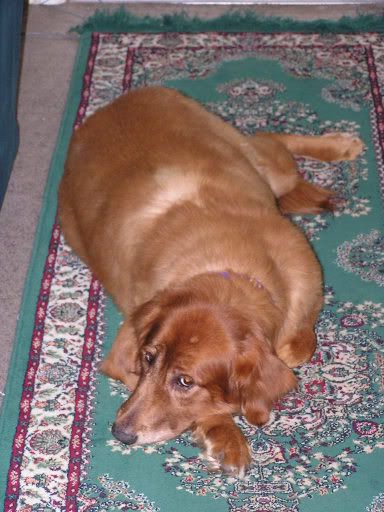 Maggie the refugee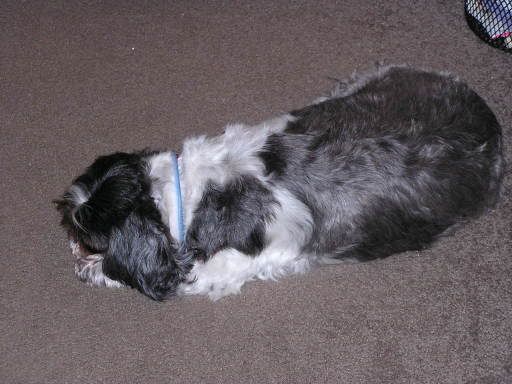 Good night Mommy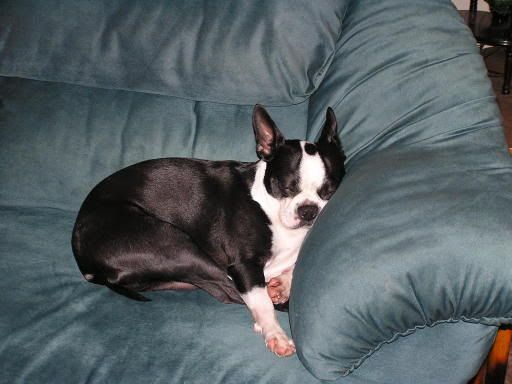 Coco, Refugee number three, in Tiki's spot. It seems to be a popular spot.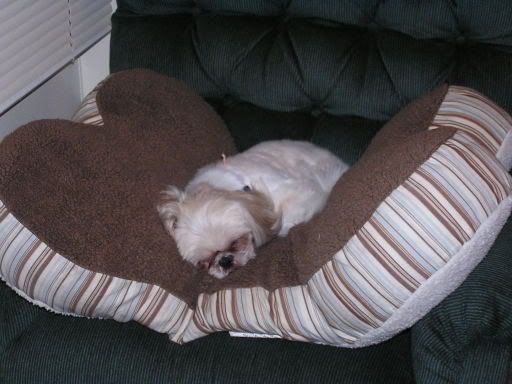 Awwweee.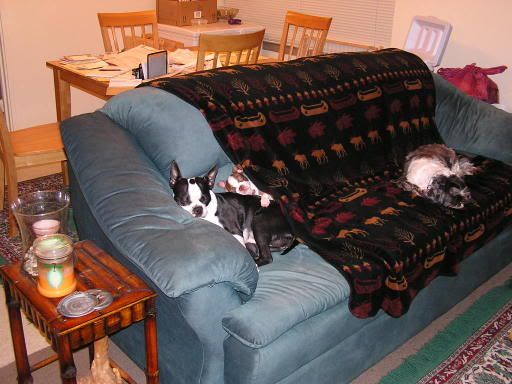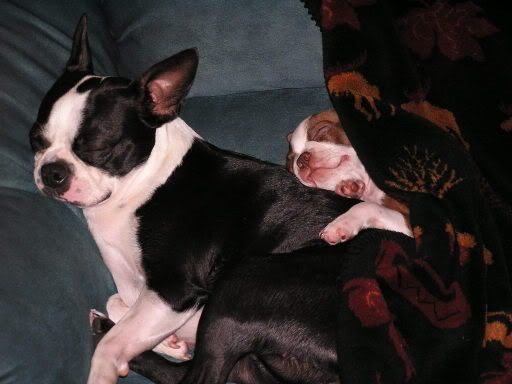 Hey Mommy look!!! She let's me sleep on her now!!!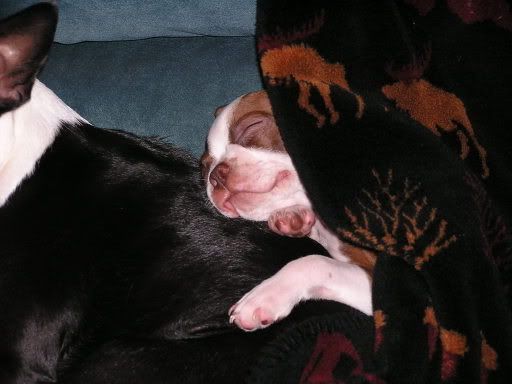 We even share toys



This photo resembles the next one. Is this position common?
Lilah at four pounds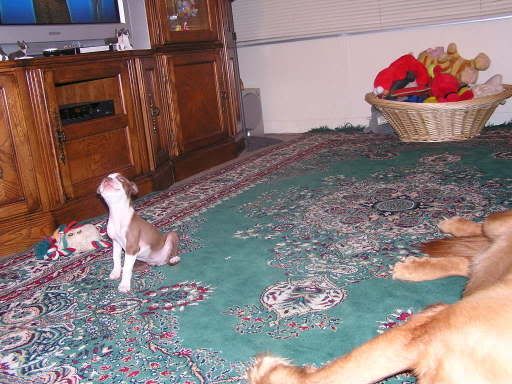 Tiki at eight pounds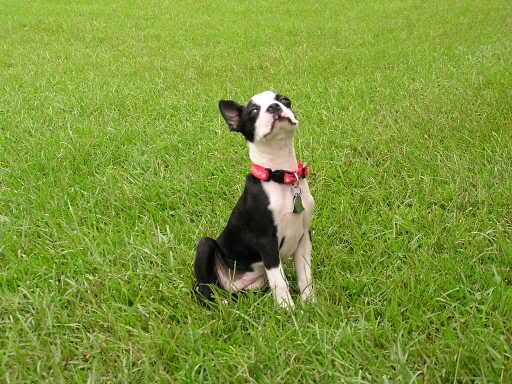 90 pounds versus four pounds.



They love each other...they really do!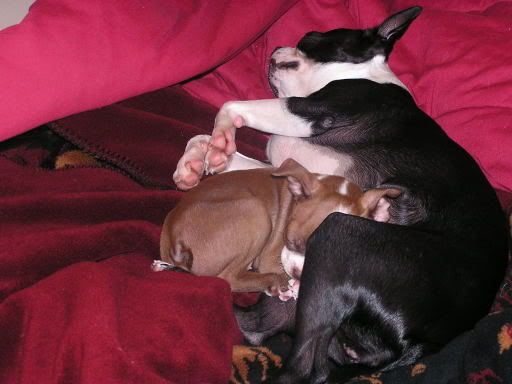 Cross Posted in boston_buddies