When we brought Hazel home, I told you about her brother Dinky.

They were both in pretty rough shape, left outside all day in the Miami heat, they both were full of hookworms, and had demodectic mange.. ect. ect. Hazel was much better off than Dinky though. She came to us weighing 16.5 lbs, but Dinky was really malnourished.. he was just skin and bones. After I picked the two up, I brought Dinky to the president of the Florida BT rescue's home. She said he should've weighed about 20 lbs, but only weighed a startling 9 lbs! When he first got there, he had awful diarrhea, his white blood cells were way up, and had to be on antibiotics & IV fluids..

I just wanted to let you all know that he's now doing wonderfully! He's off all IVs and antibiotics, is gaining weight, and the family that is fostering him has decided to adopt him! (just as soon as he's completely healhty)

I never posted the pictures I took of him the day we picked him up..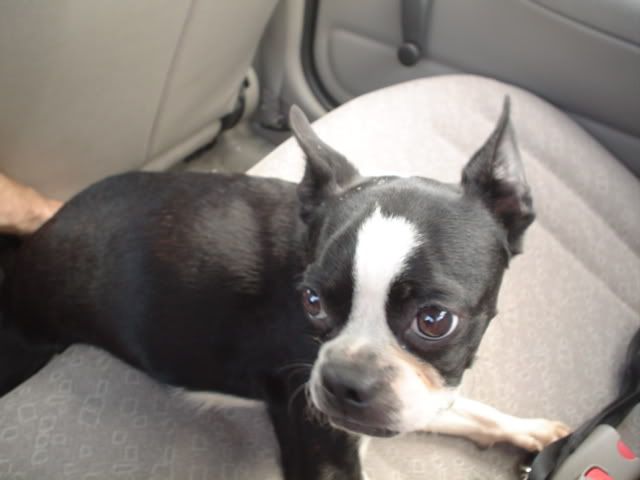 & one from his old house..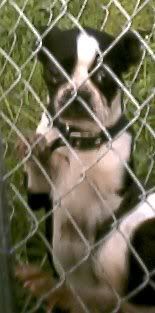 I'm sooo happy that he's doing so much better! Hopefully they'll send me some pictures of him from his forever home!