As promised, I got a disposable camera and took pictures. Unfortunately the flash on the camera was broken, so only the outdoor pictures showed up. Anyway, without further ado:

This is my favorite picture, he looks so adorable.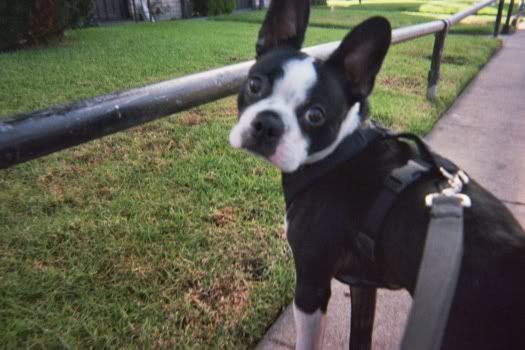 I think he's eating grass here. I love how his ears look so disproportionately huge.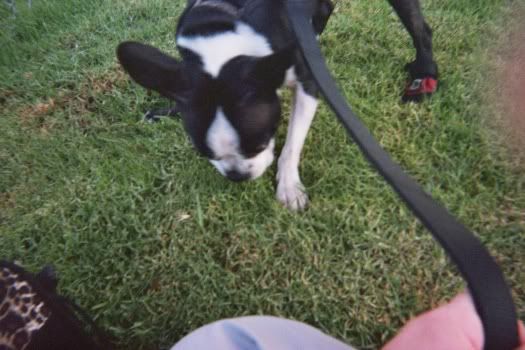 Eating grass again I think.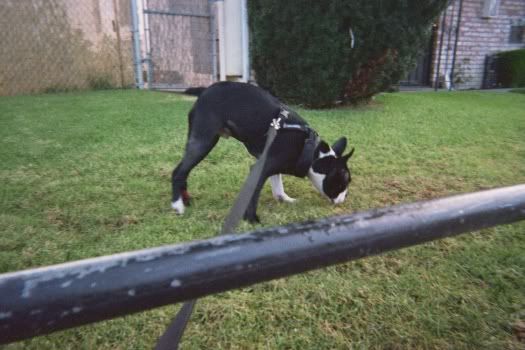 My thumb snuck into the picture. This is what he does every so often, it's part of his neuro problem. He'll just suddenly decide to lay down.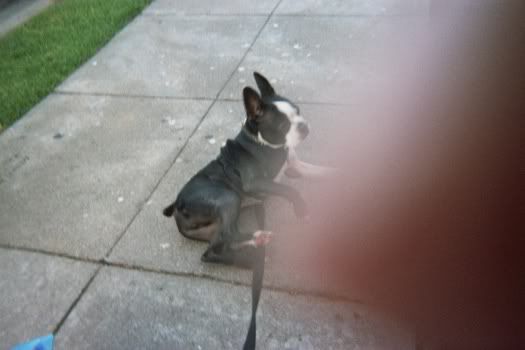 This picture is cute too. Doing his lying down, can't move thing.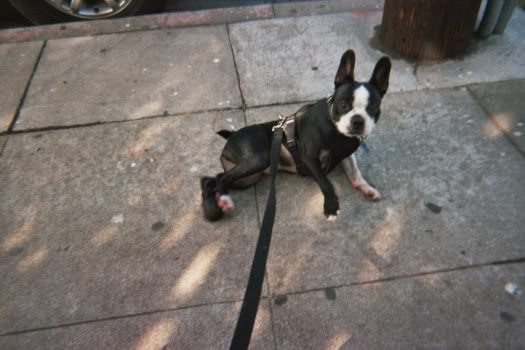 Another cute one.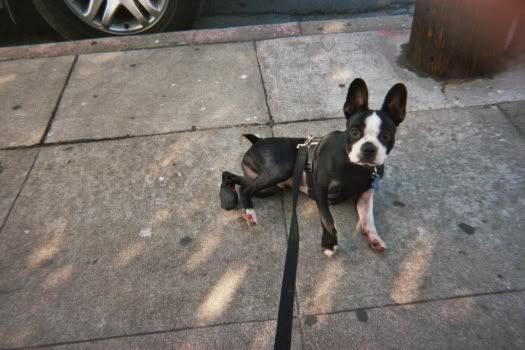 He loves grass. He rolls in it, slides around in it. It just makes him so happy. I wish there were more places with grass I could take him to in the city.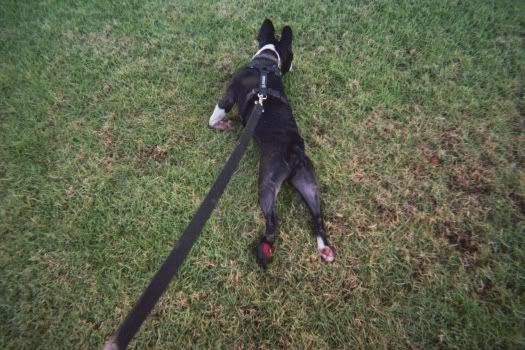 His favorite game. "Pull! damnit Pull!"