Charlie has been doing a lot better lately....by spending more time with him, I have realized that before I was just being paranoid....he doesn't have an aggression problem, he's just a puppy! When he's riled up he wants to play all the time, and his idea of playing, like most puppies, is biting and chewing and jumping around and being rough. He also has his very sweet, kissy moments. So I basically am just the owner of an extremely feisty but extremely happy and loving little guy. I've been taking pictures like crazy so I thought I'd share some. He has grown so much in the three weeks or so we've had him, it's unbelievable. I will miss the tiny-ness. :)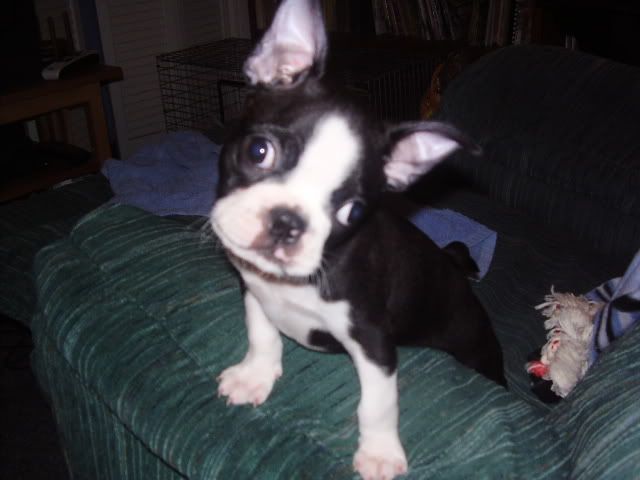 Who, me?
Of COURSE I want to play!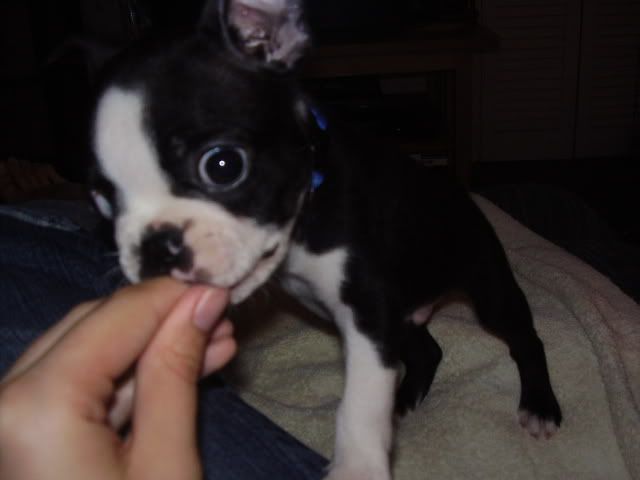 Mmmm, fingers.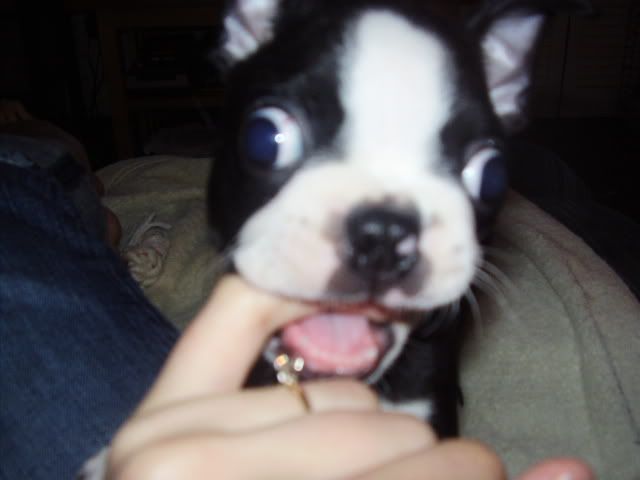 I sure do love these fingers!
Okay, what else can I chew on?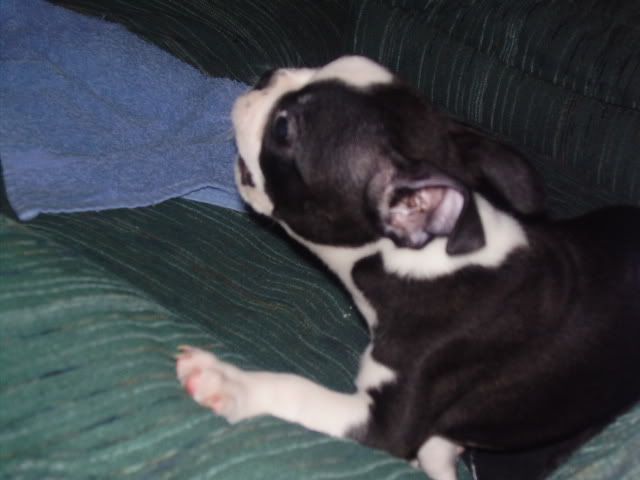 The key is to frighten the towel into submission with my ferocious bark.
Awww, c'mon Mom, I didn't piddle on the chair.....you believe me, right?
Can't a dog catch any sleep around here?