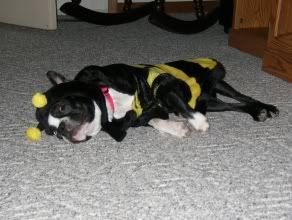 Help me...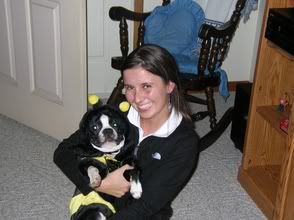 Haha I love the antennas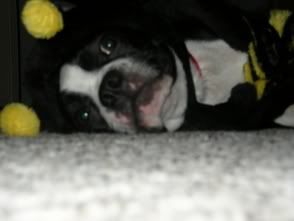 *sigh* Can't move...
Would you believe that this lil chunker had to wear a large?? he only weighs 16lbs. I would hate to see what a large dog wears. Oh I wish I knew how to post videos because we taped him with this on. He was rolling all over the floor tripping himself, doing somersaults, and chewing at the hat. It was the funniest thing I have ever seen.