We are having soooooo much fun! Deez and Boss are having a good time, most of the time! It is so funny watching this little dude BOSS big ole Deez around!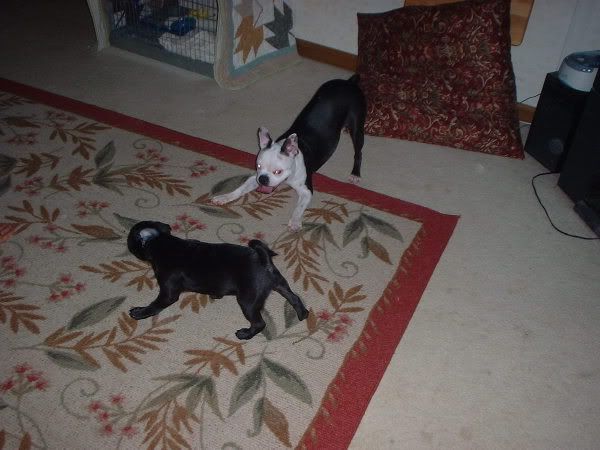 The saga of the chewie begins!!!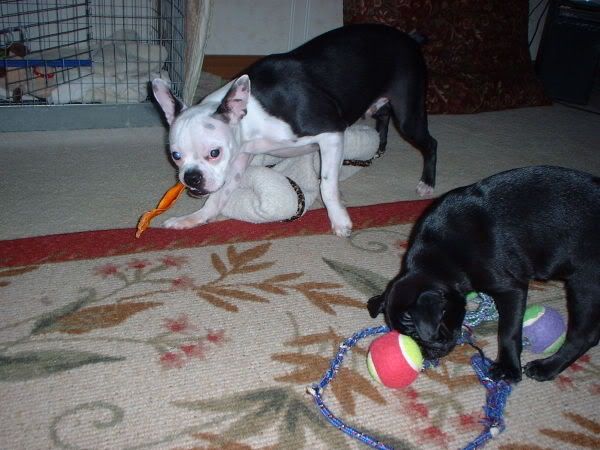 Haha! I will hide it from Runt-boy!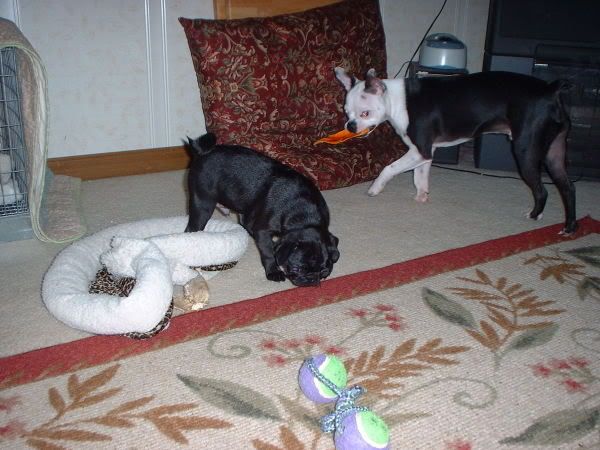 I swear I left that chewie here, somewhere!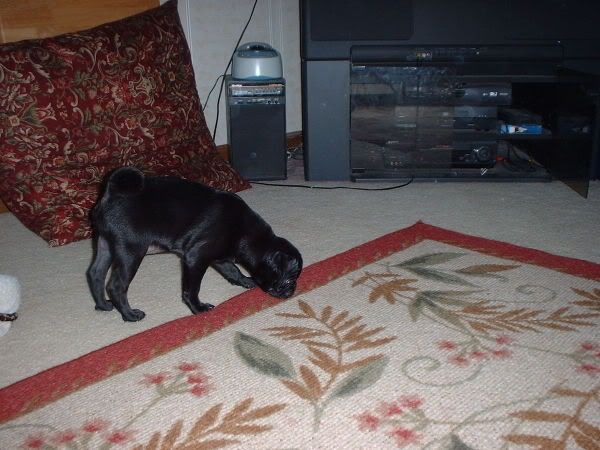 I know there are more in here!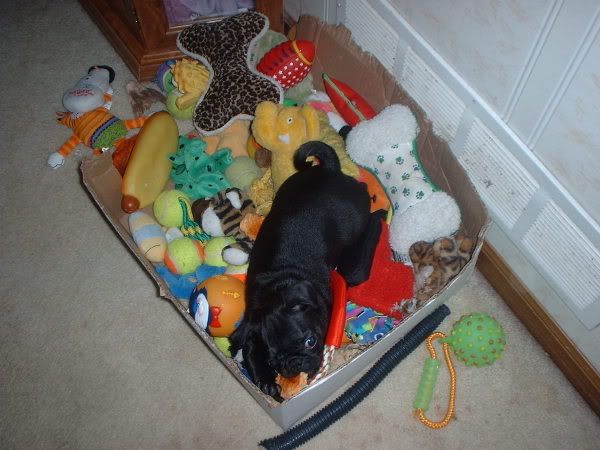 Haha! I found one!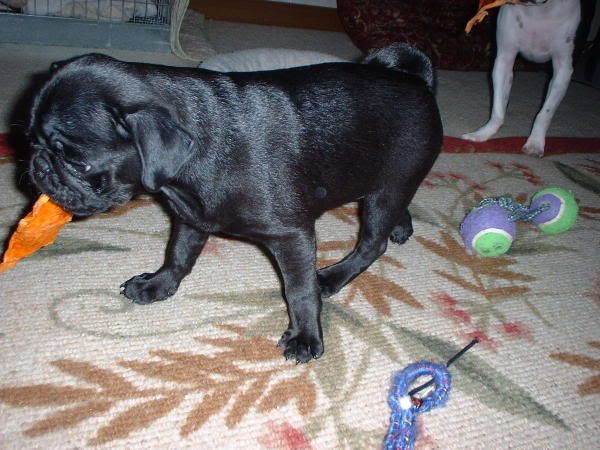 MOMMMMMMMMY!


What else does that little weasel have in here that belongs to me???


A happy ending for one and all!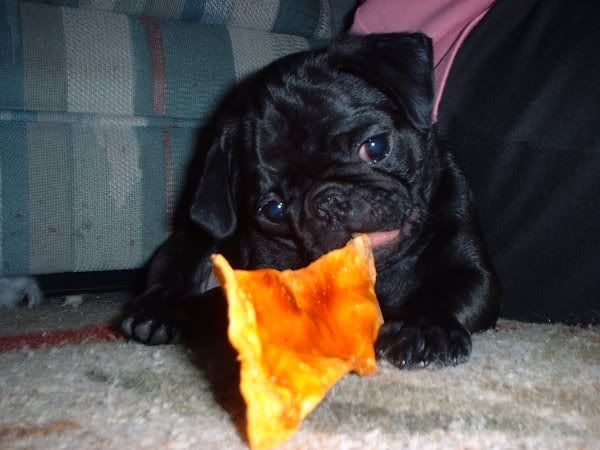 General Puppy Dog Hijinks!!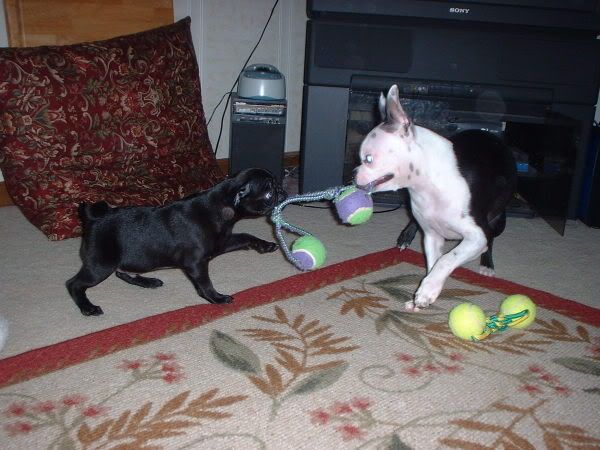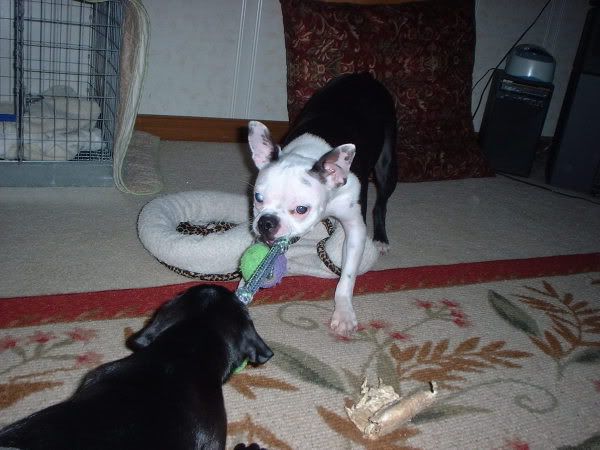 That's all, Folks!!