Pugsley makes the weirdest faces sometimes. He is hilarious: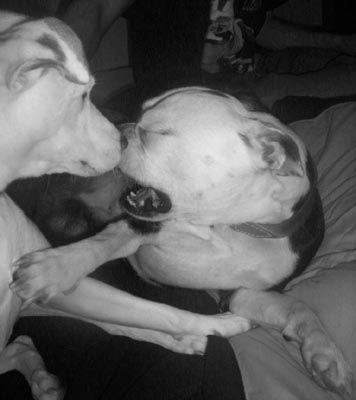 Here, he shook his head hard in the middle of my taking pictures. He looks insane: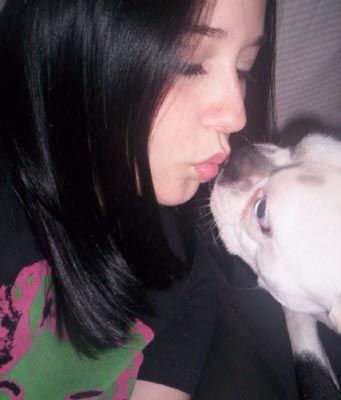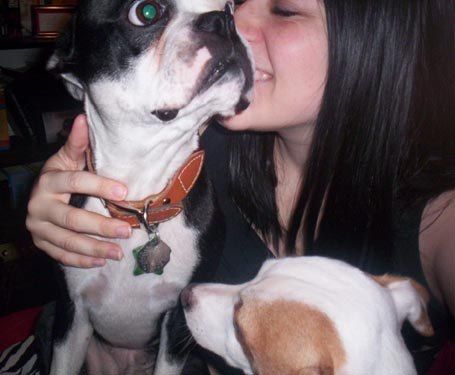 Do any of your Bostons have the Mountain Syndrome? Pugsley climbs me like there's going to be some grand reward at the top of my head. People I work with probably think I'm being beaten at home-- I have scratches and paw-shaped bruises all over the place.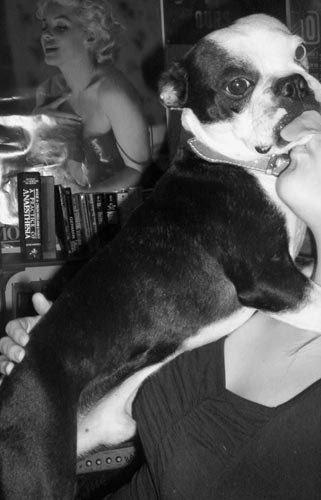 And here are the boys, distracted, at McDonalds. We were voluntarily evacuating. :/ Pugsley and Oliver did REALLY well through all the tornadoes. They seemed completely uninterested in the storm, which was a big relief for me. I, on the other hand, was completely batshit crazy.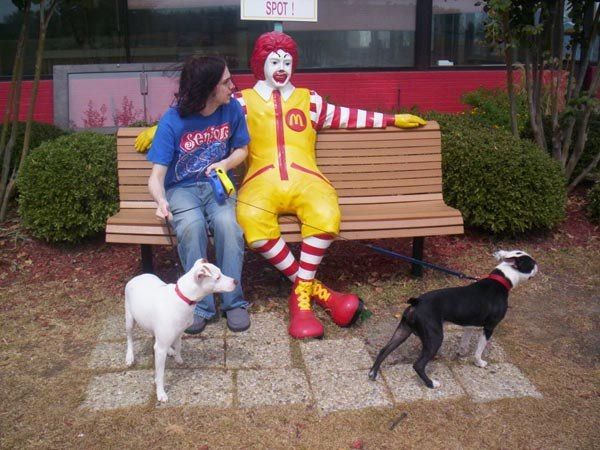 BEAST!




Sleepy Pugs: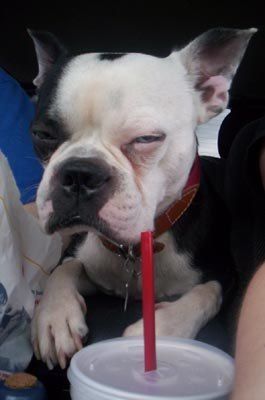 A little bit of freedom after being in their kennels forever: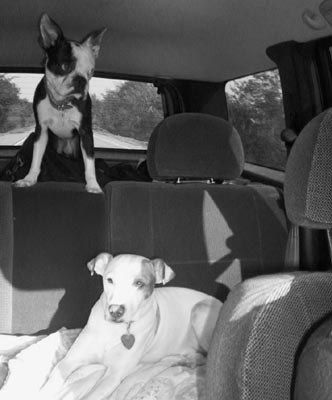 Watching the traffic (and cotton) from the window: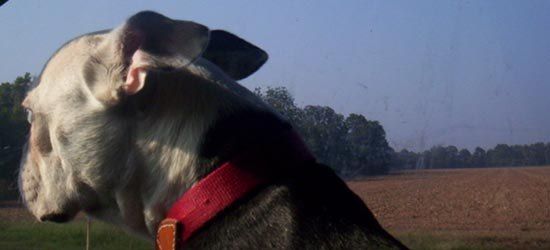 Pugsley fell asleep in Oliver's kennel last week when he was feeling really badly, and Oliver climbed in to nurse him:




And this is our precious, hair-attacking Frankie (Court (
pay_no_mind)'s Boston), who is growing like crazy: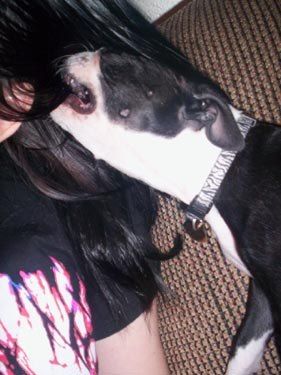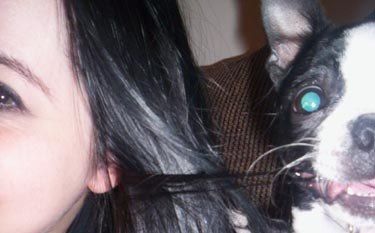 I love these boys.




--A