some new adorable photos of my boston terrier puppy named "chaka".
Her color is called "seal" (like a chocolate with white).
she is going to be 7 weeks old on tuesday.
she is a chubby sweetie pie.

pup pics behind cut....

She is such a pretty girl ;)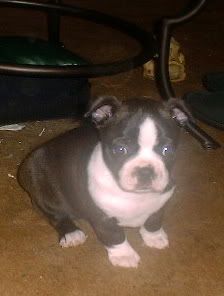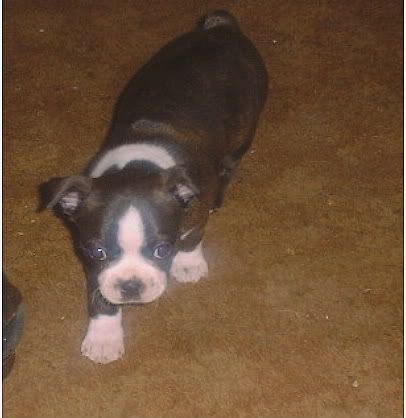 Below is a photo of her with my hairband around her neck - I was playing with her, and I put it on her and it looked kinda silly so I took a photo of her wearing it, LOL. She was like "what the heck are you doing to me mum?" LOL.