We picked up Hazel a few minutes ago from the vet's!!

I was so nervous to see how she'd be. She was so excited to see us! After paying $330 (!!!) We scooped her up and brought her home. We let her on the grass to go potty, and she tried to chase some squirrels. Haha. We carried her up the 3 flights of stairs, and now she's sleeping comfortably in her crate. The vet said we need to make sure she stays calm, which is next to impossible with her brother Zeke around. She'll have to be crated a lot for the first few days :( Zeke was SO happy to see her, he just couldn't calm down! When we crated her he kept barking at her, like "Get out of there, little sister!" Then he started licking her crate. :p
Thank you all for the well wishes, I'm SO glad this is over with!!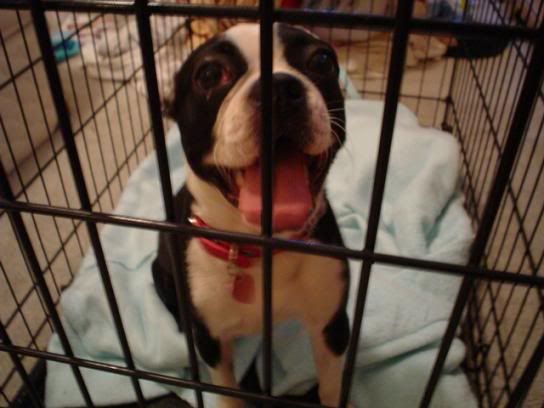 I'm starting not to feel so good :/


ZzZzZzZz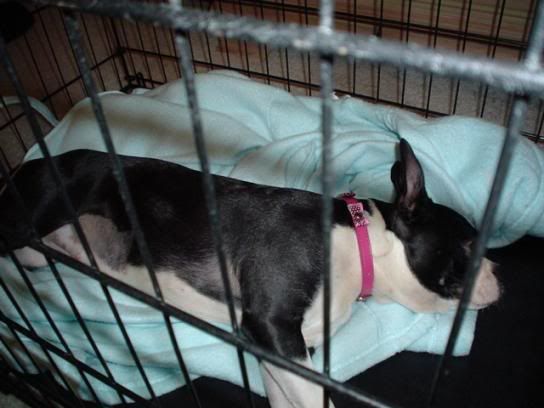 & Zeke showing his sister's crate some love ♥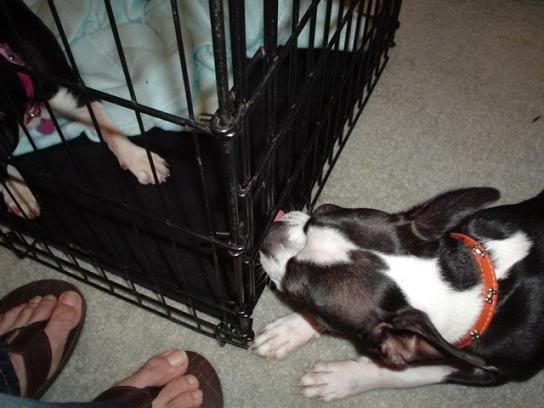 I moved the computer and everything else into the bedroom to be close to Hazel, I can't wait till she's all healed!