On Oct. 9 my dog had 11 pups! I don't have a picture of the pups but here's the mom.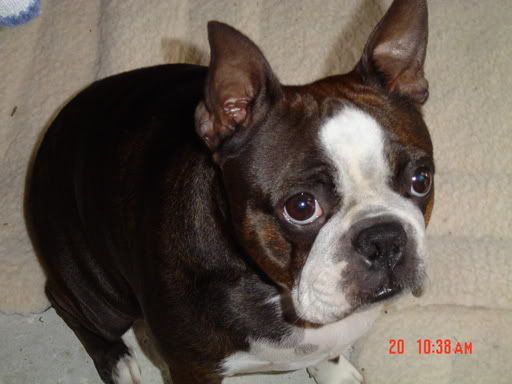 One of the puppies died last night though.It's very sad. So there are only 10 pups now.The puppy that died had a lot of problems.
I was just wondering, what is the most puppies you guys have ever heard of a Boston Terrier having?