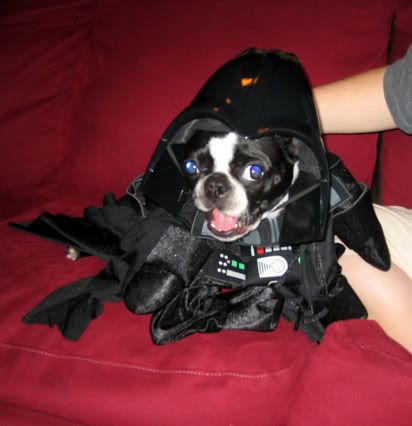 Lucy went to a party this weekend and won an honorable mention (it was a people costume contest) and was much loved and spoiled by all. we didn't make her wear the hat ;)

she won a small bag of cheez-its (no OMG!!!!!!11peoplefoodisbad!!!1 comments please, she totally deserved it since we humiliated her)

but I thought you would all enjoy the picture you've seen everywhere again!

Happy Halloween!

there is a picture of us dressed up with lucy, but I can't find it, so when I find it I shall post it!