Has anyone ever given any of their Bostons 3v Caps? I picked some up at the vets tonight for Basil since his skin gets ridiculously dry during the winter and it's started to get there now. I know it won't hurt him or anything obviously, I'm just wondering if anyone here has given it to their dog and what kind of results they saw. I am feeding the boys Solid Gold, which has certain oils in it, and Bonsai's coat is GORGEOUS- nice and shiney and soft. Basil on the other hand has always had more course hair, and is more prone to dry skin. Anyhow! Now for some pictures :D...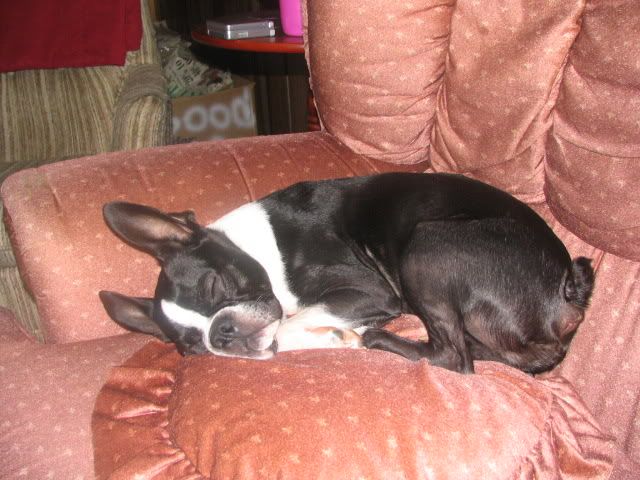 This position was HILARIOUS in person. Somehow it lost it's funniness in picture form, but he's still cute as hell! (This one is Basil)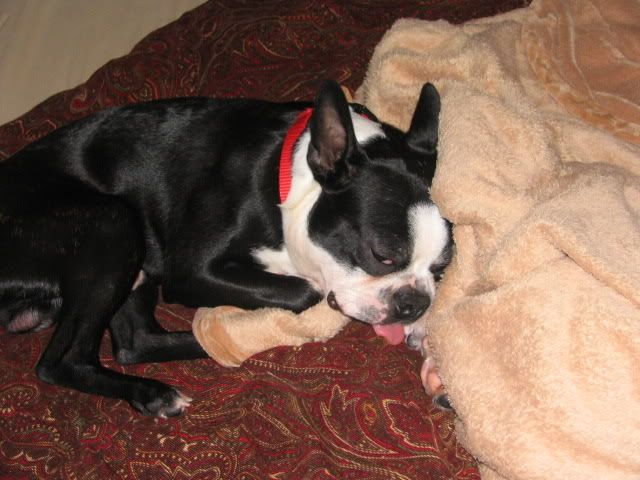 This is how Bonsai was sleeping last night- sooo cute! He kept blowing spit bubbles out of the corner of his mouth too, hahah.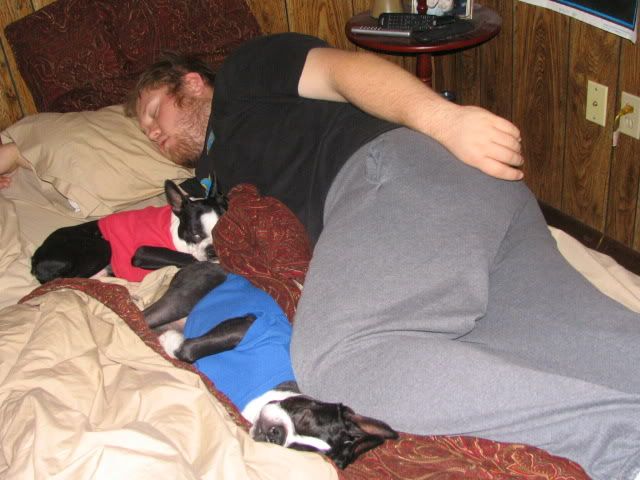 This is what Saturday mornings at our house look like :).




Bonsai is so cuddly! And he loves his Daddy ♥.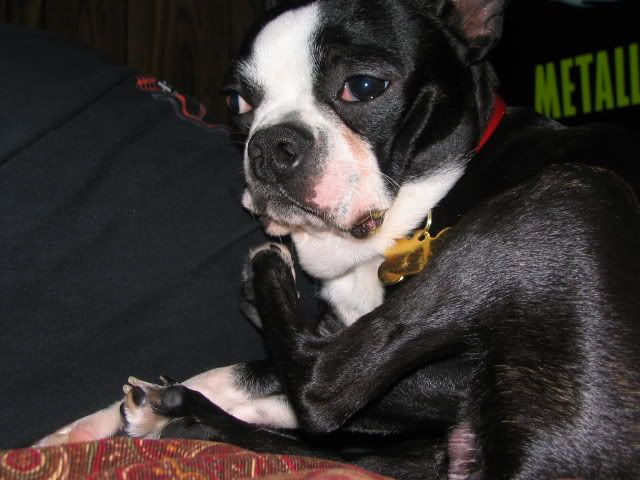 Ooops, I woke him up.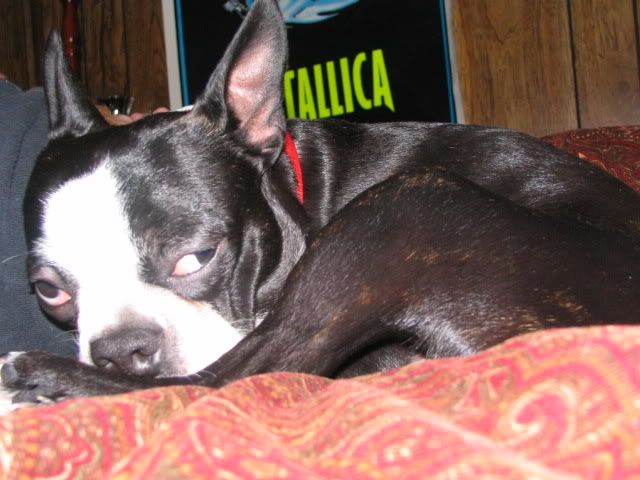 "Leave me alone now, mom!" hehe. I love my little googly/wall-eyed misfit!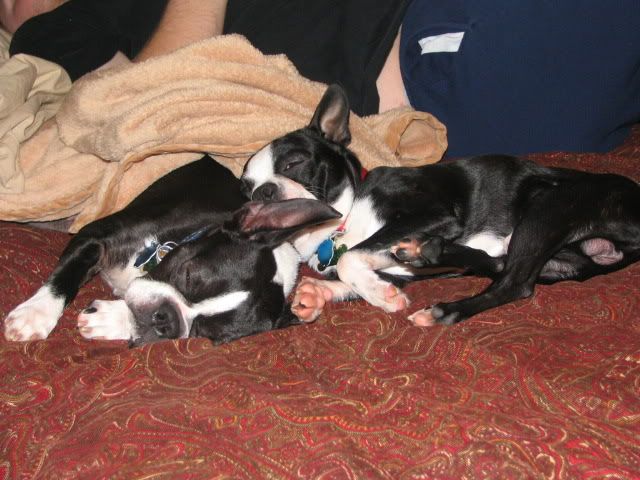 And this is how the boys are currently sleeping on the bed. Silly pigs!