I received Hazel & Zeke's new tags in the mail today & I love them!!!

I haven't been able to get a good picture of Zeke with his tag yet, or Hazel with her 'Circus Bear' tag, so I'll post those later. In the meantime here is Hazel with her "Queen of Farts" tag :)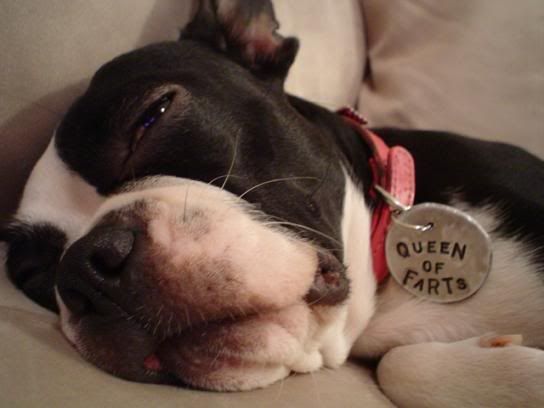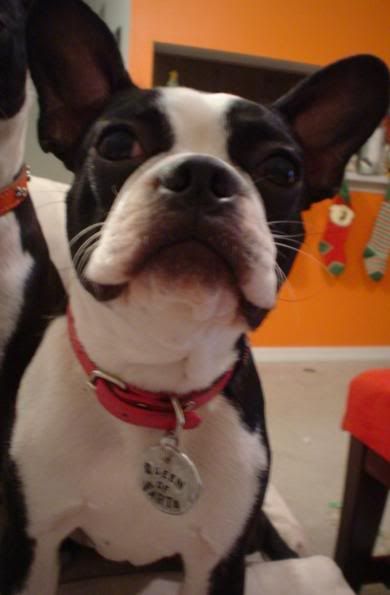 Their quality is awesome..they're really thick... Definitely worth the money!