Hey guys, I know I never post up here, I usually just read posts and admire everyone's beautiful bostons. But today I will post some pictures. beware there are lots. this is crossposted with my own journal.

I love my pets. They make me smile and I am so lucky to have them.
Amelie, Ninja and Kenny I love you!!!

Amelie with her new favorite toy



Kenny on Ninja's back.



Ninja peacefully sleeping (sorry its blurry, I am still learning how to use my digital camera, ha)



Amelie and Ninja love to lay down side by side on their green plaid couch


Amelie's excited face


She is excited for this toy


Here is Ninja searching for a toy of his own


But mommy is so much better than a toy


Amelie Loves her mommy too, but sometimes she loves her toys more.




Ninja and Kenny are best buds as you can see


Peekaboo


puppy and birdie love


You are a funny dog


But I love you anyway.




Amelie is due Jan 3rd, but I have a feeling she will have them on new years day early that morning.
Here are a few pictures, you can see just how big she is getting. We saw three pups in the ultrasound.
She is just about 2 weeks along here and not big at all



Here she is at 3 weeks


Here she is about 4 weeks along


And here she is at 6 weeks, getting low.





Here are a few pictures of my grandkids Olly and Apophis, they sure have grown up into beautiful bostons. They will be one year old January 22, 2006. I can't believe they went from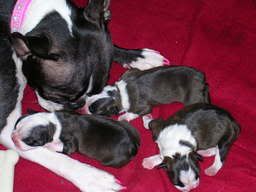 to Olly and Apophis cuddling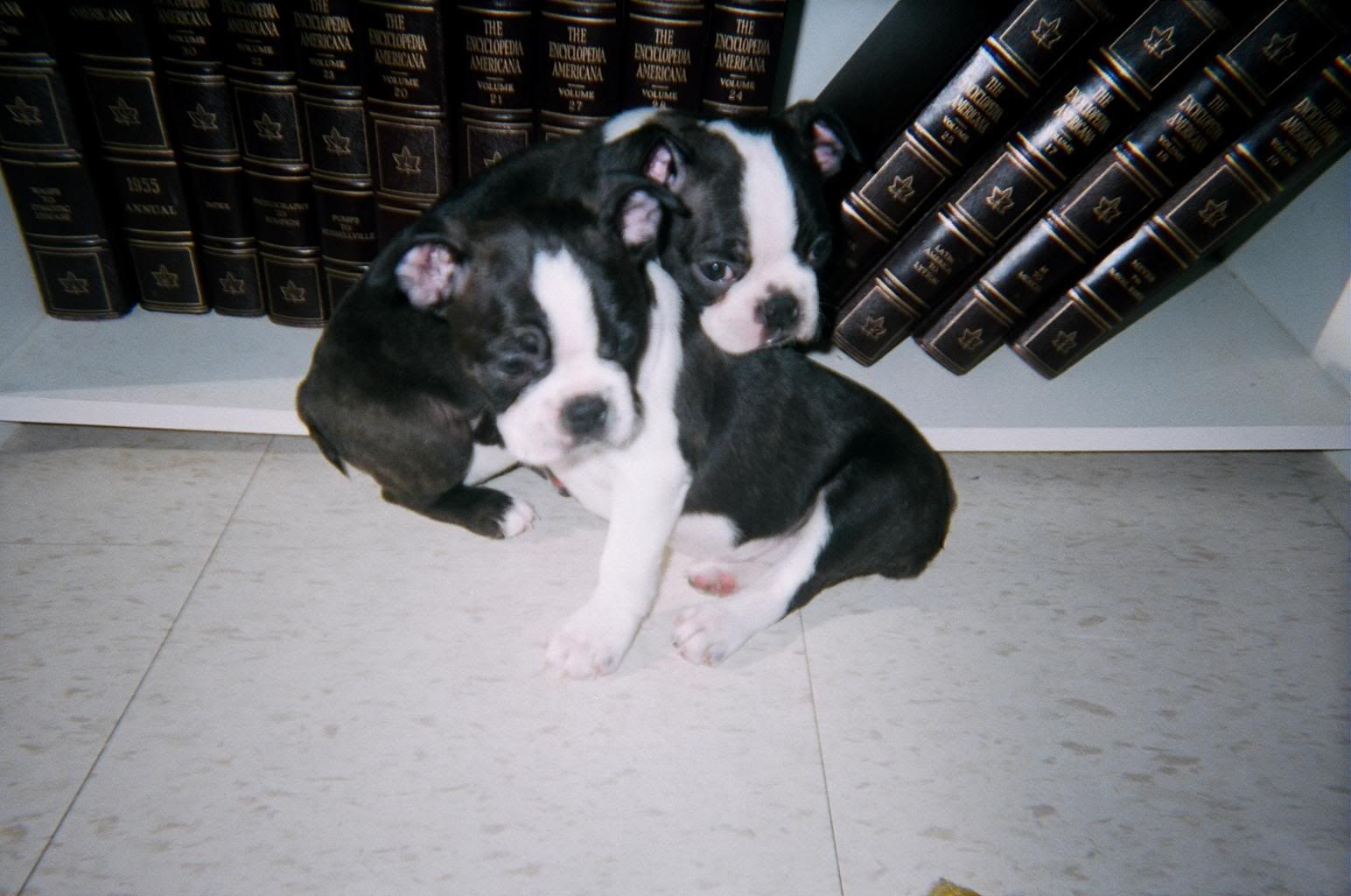 all three of them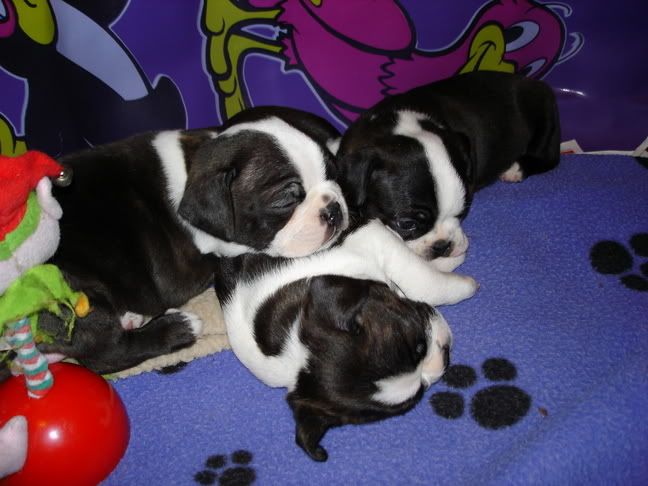 to this.....
the first pup to be born, my biggest female, in her winter coat, what a pretty girl she is


And of course my only boy out of four pups...
So handsome


Perfect Boston puppy


making a mess


He totally knows he did something wrong. A typical "innocent" boston face. ha.


in his tuxedo



Looking so sharp



Wearing his human papa's socks



I only have recent pictures of Olly and Apophis, none of Olive, the third little girl. But aren't they so big now? I am such a proud grandma/mama.
shanti