I got up early (ok 10am) to put out Albus' christmas stuff. He got a stocking of toys, and I had to get it open and put them all out for easy access.
Toys as they peacefully lay waiting.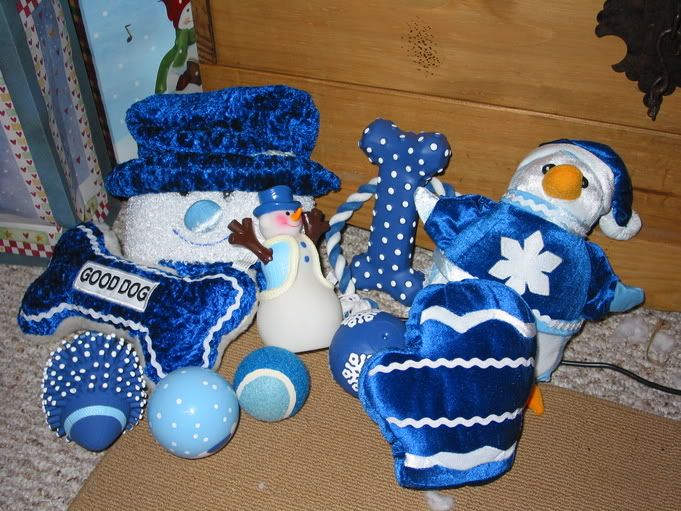 One squeak and the child was out of bed checking out the goods.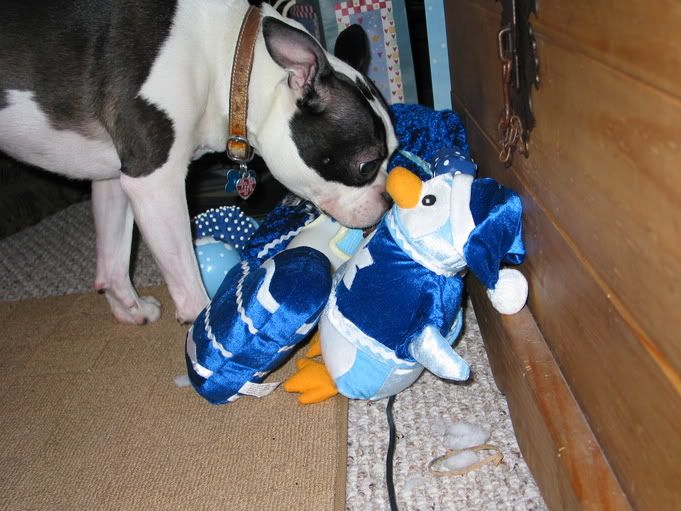 I almost expected to hear "I got more last year," but he politely began to play without first expressing his disgust.
He thought he heard a bark...thinking it was Santa Paws come back to give him more stuff he paused.
Moments later Frosty had melted all over the floor.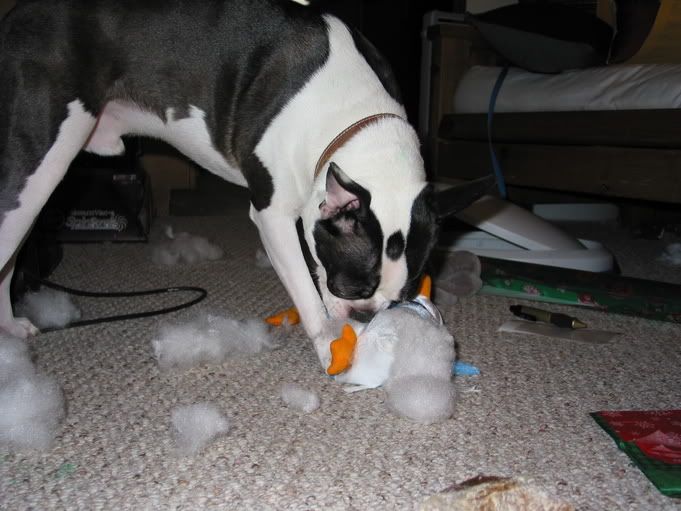 He's working on toy #2 right now. Soon like every kid at Christmas he'll be passed out in the recliner.