Being that Bad Boston Mommy I am, instead of going out buying a present since she has everything she wants, I decided to do it the scrooge way. I stole Smudge's previously introduced "Bear" and wrapped him up for her to open (which in the meantime "Bear" has gone under 2 amputations and a set of stitches to the neck.) Well needless to say that didn't go over well.


Note: Yes she's wearing a sweater in Florida. It's 40 degrees out there!

"Hey Mom! What's up?"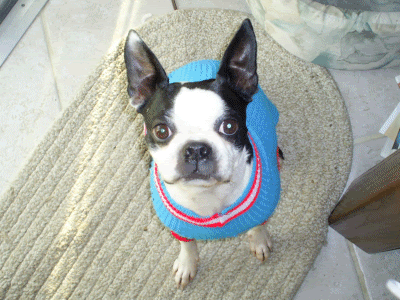 "Hey don't gimme that look I didn't do anything 'wrong.'"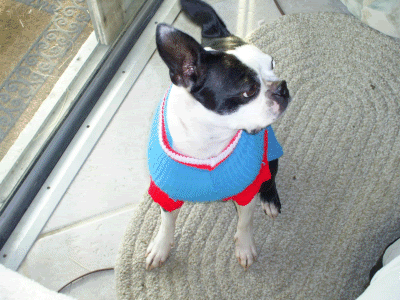 "YOU were the one to take my bear!"



After I went to work she sniffed him out and opened it early. Little brat. It was a shot though. You can't really tell but one leg and one arm has been removed since they were ripped up. With the leg I just removed it and sewed it shut to make a second toy. It's pretty funny to see here walk around with a bear leg in her mouth.

Now I guess I have to go get her something. Bah Humbug.