My poor boston fell down the whole flight of stairs outside when she went to go pee earlier tonight. She either slipped, because it's raining quite hard, or she missed a step, because it was dark and she can't see with her cataracts.

Amazingly enough, she just has a little scratch on her leg.




The puppysitting is taking a toll on her, as she stays up in the night with me. She's constantly coming and trying to tell me it's bed time. Right now she's sitting by my feet on the off chance I might go to bed. Usually I actually tuck her into blankets on the couch and put her to bed. This time though, with the accident and everything, I was babying her and having some snuggles.


"Mum!! Bedtime!"



Fighting it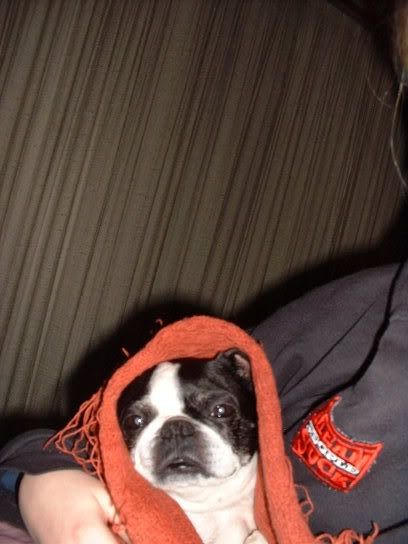 Lost the battle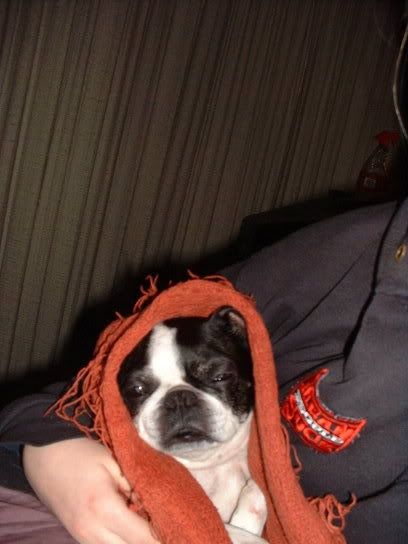 Sleeping soundly (snoring loudly)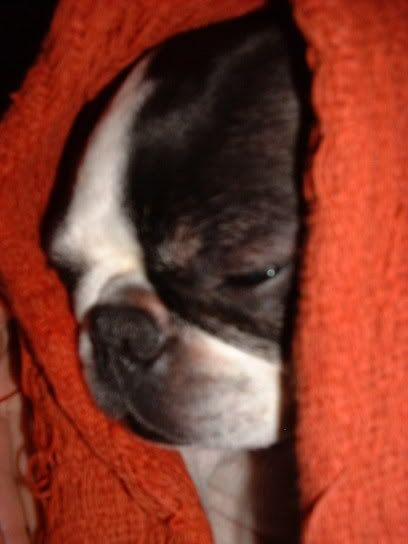 "Hey, cut with the flashing already!"