Hey everybody! My name is Jess and I have two adorable melonhead bostons of my own. Here are some pictures.

(above)This is Hannah. She is 7 yrs old and still very hyper...although you can't tell from this picture.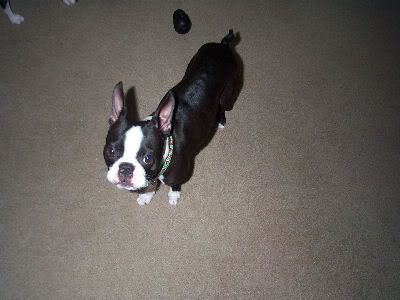 (above) This is Gir (Invader Zim, anyone?). I just got him last spring and he is turning 3 yrs old this April!
(above) Hannah and Gir like to fight...a lot. I have a whole folder of disturbing pictures on my computer. Lmao.